Nutrition is a key ingredient to optimizing/Enhancing athletic and fitness performance. Whether you are performing on-field or are training, whether you are a professional or a recreational athlete, or training to become one, proper meal planning and refueling the body is essential to reaching your full athletic and performance potential.
At QUA Nutrition, we cater to India's top sports athletes in every sporting field. We build customized sports nutrition plan that factors your training/ fitness / exercise, blood work, physiology, genetics, the kind of sports you play, food availability and choices, travel, other variable factors, goals, and the performance output you desire to see. Working with us help you learn and understand the below aspects of nutritionally improving performance by :
Optimal performance. Your speed, strength, power, endurance, and stamina will be at its best.
Learning how to properly fuel your body before, during and after training and competition.
Improved academic performance, mood, and decision-making.
Optimal body composition.
Postponed fatigue and enhanced energy levels during exercise and all day long.
Better and faster recovery.
Minimized soreness and inflammation
Reduced injury risk and improved return-to-play time after injury or surgery.
Enhanced immunity.
Ability to excel at sports for many years.
Professional Athletes
To perform at your optimum best when you are on the field on your D-day, you need the best of training, the best of nutrition and the best of nutrition supplements to help you get that edge to win. Every bit counts and athletes are waking up to the importance of nutrition to give that winning edge/ sharpness to their performance.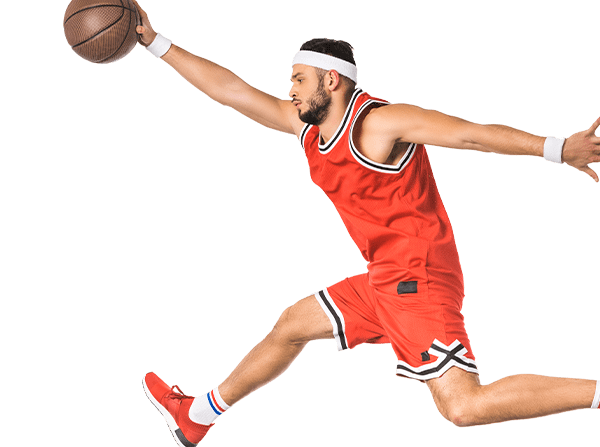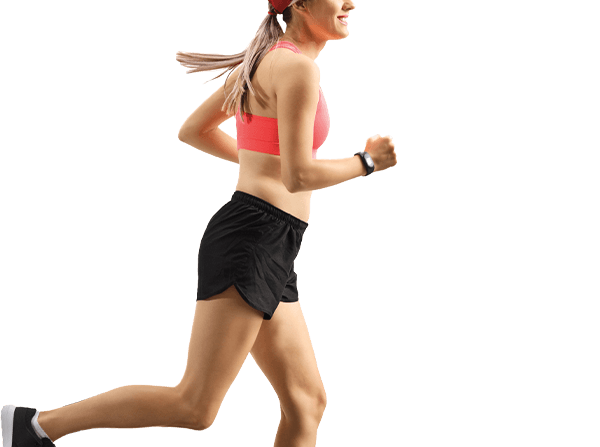 Recreational Athletes
Everyday fitness warriors who are runners, cross fit specialist, do training each day for superior fitness by yoga, pilates, weight and strength training, dance, zumba and many aerobic and non-aerobic fitness activity, sports and training deserve a fitness and nutrition regime that is able to sync their fitness and health goals to their hectic lifestyle demands.
Our world class nutritionists understand how your body can perform and recover most effectively. Each aspect that impacts your performance is built into a detailed nutrition plan that not only improves your fitness performance, works towards your goals but also improves everyday lifestyle.
Top Nutritionist for weight management
The Process
Frequently asked questions
A sports athlete it is a highly disciplined person with a physical and a training regime. Their bodies take longer and need to be given nutrition in alignment to their needs and benefits. Hence results are slow but steady to show. Athlete start seeing physical and mental benefits of following a nutrition plan anywhere from 45 days to 60 days. Physical improvements can be seen only after 3 months. And hence 3-month sports nutrition plan is the best way to evaluate benefits of a sports nutrition plan.
Sports plan is made in alignment with an athlete's specific need to win, compete, strive for improvement, injury prevention, and goals. It also needs to be in line with an athlete training schedule. Therefore, inputs into an iteration plan are made with the single line focus of goal achievement.
Lifestyle plans are made for incorporation of better nutritional habits for improvement in health and fitness and to avoid any medical condition. Individual focus remains on the ability to comply and have a nutrition plan to revolve around lifestyle and specific needs.
These essential differences make a huge impact in how the tuition plans are structured for everyone.
When we train, we utilize calories with the assistance of our muscles to achieve results. We utilize macronutrients at certain proportion to fuel our training. Recovery plays an important part in sports nutrition. Ideal balance of calorie input in a recovery plan is essential for timely recovery, muscle growth, fat burning, improved endurance, increased stamina, and strength.
The number of diet plants that are given is in line to the duration of the plan that you would have chosen.
No supplements should be consumed without the recommendation/ advice of a sports nutritionist or doctor. Do not copy or follow supplements from other people's direction. They can be harmful to you to in the short or the long run because they may not be adapted to your training and physical condition.
The Annual Olympic plan is a nutrition annual plan along with three sets of Genetic tests. The nutrition gene test, the fitness gene test, and the brain profile gene test. It is called as an annual Olympic plan because it has every element in it to make you an Olympic champion. It is a program that not only looks at your current framework but also evaluates your genetic predisposition to understand how a nutrition and a fitness regime can really help you excel at the top level of your sport.
Connect with our Nutrition